The Focus at Locus — Helping Warehouses Move at The Speed of E-Commerce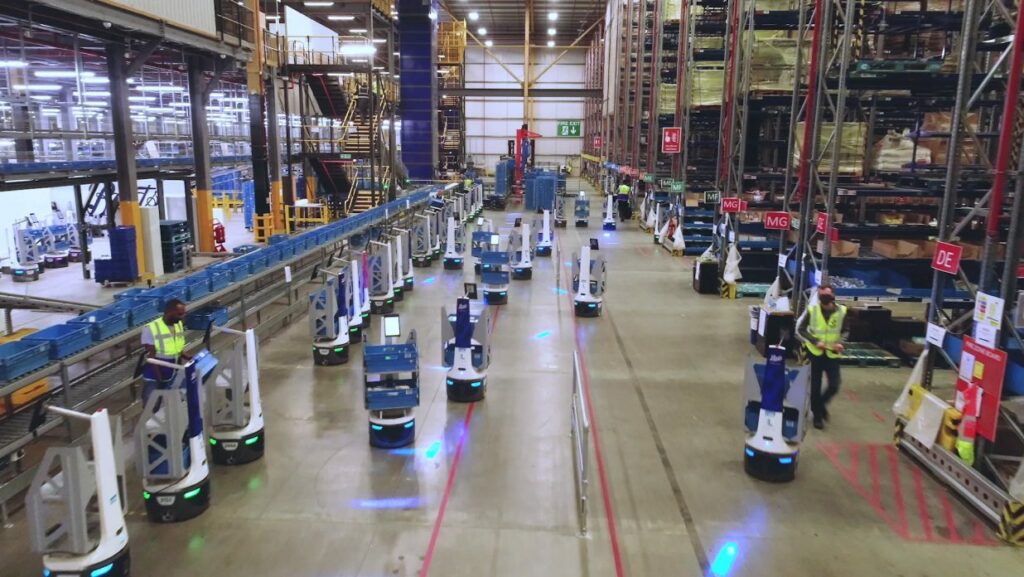 The world wants things quick. As our e-commerce demands explode and supply chains are stretched to the limit, warehouses are under all-time operational pressure to deliver. Third party logistics providers (3PLs), retailers and major brands are under the gun to boost productivity; and given the expense of new building construction — particularly in challenging economic periods such as our current cycle — are forced to optimize every square foot of existing infrastructure.
Most of the essential tasks within these often huge facilities — picking individual items off shelves, walking them to packing stations, grouping them together into parcels, and replenishing inventory — are manual. However, this approach is challenging to scale. With ever-increasing shipment volumes and a perpetual shortage of trained personnel, labor costs remain high. Peak-season spikes with unpredictable amplitudes make it difficult to precisely match demand with workforce hiring and training timelines. Safety is of paramount concern given potential injuries from repetitive stress and the presence of heavy dynamic equipment like forklifts.
This perfect storm of factors renders the modern warehouse the ideal environment for robotic automation. Operators are turning to technology to supercharge their high-value human staff — and this is where Boston-based Locus Robotics has placed its bullseye. Its journey commenced with a singular focus on helping humans with their most practical problem — movement.
Workers in e-commerce picking functions spend precious hours walking as they push heavy carts and search for items — often more than ten miles per day. The negative impact on human productivity and health is profound. With this in mind, Locus aimed to pioneer the use of autonomous mobile robots — AMRs — in warehouse settings. The company was incubated in 2013 at Quiet Logistics, an advanced 3PL. Quiet had been an early customer of Kiva Robotics — acquired by Amazon in 2012 — and its direct experience prompted it to synthesize an AMR "wish list" that served as the valuable blueprint for the Locus product roadmap.
Fast forward nine years. Locus' flagship robot platform, Origin, has an 80-pound payload with multiple form factor options. The Origin autonomously weaves in and out of traffic in highly complex environments. It navigates from row to row, interspersed with trips to and from packing stations and opportunistic charging sessions. But it was designed to be much more than an advanced self-driving conveyance. The Origin processes information from warehouse management systems (WMS) and functions as an intelligent helper. It precisely instructs humans what and where to pick, auto-scans items on an integrated tablet and prompts next tasks. The result is a >2X improvement in worker efficiency.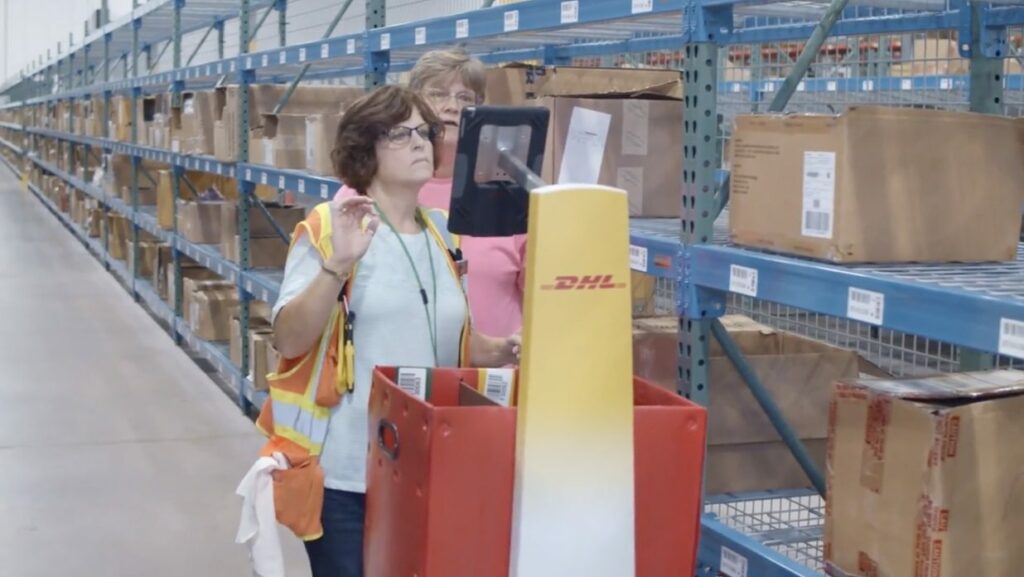 While Origin's cleansheet hardware design and onboard navigation score high on the innovation index, much of the technology magic lies in the two-part overlay software. First, Locus' control and coordination algorithms optimize the movement of dozens of robots, directing machines where to go, accounting for congestion and updating instructions on the fly. Robots are not assigned to any one person, but rather transition from one to another in the most collectively efficient manner possible. Second, a robot fleet can serve as a dynamic network of distributed data-collectors. Locus processes this information to give operators a rich, real-time picture of productivity and bottlenecks and reveal operational insights.
The product has proven a hit. With nearly 100 customers including giants such as DHL and GEODIS across 250 sites around the world, Locus has emerged as the category leader in warehouse AMR. It recently passed the milestone of 1 billion item picks completed, up an incredible 4X in just 18 months. And the aptly-named Origin product is just that — a beginning. Responding to customer demand, Locus is releasing new higher-payload products, Vector and Max. These machines can transport heavy shelves and pallets, substantially augmenting the work scope of Origin and expanding Locus' addressable market.
The path to success has not been easy. Getting robots to achieve their potential in complex environments — while leading to breakthrough performance and efficiency when executed well — is a formidable application-specific challenge, as we at Next47 have learned from our investments in Skydio, Gecko Robotics, Avidbots and others.
We attribute Locus' success to three primary elements:
Exceeding threshold robot performance and reliability.

The benchmark is multiple-shift, high-speed and -accuracy operation that generates clear ROI with under ~1-year customer payback. It also means near-zero downtime; no one has resources to troubleshoot errant robots. Locus has delivered on both counts. It benefited from a unique start that we love — incubated within a 3PL environment (Quiet) with customer needs inscribed in its DNA. As it grew, it superbly closed the product feedback loop, where real-world data are directed to engineering teams to fuel improvements. With several thousand robots now in the field, that data advantage is exponentially growing.

Frictionless and scalable implementations.

Minimal disruption to existing physical layout and operations is critical. Automation technology needs to flexible and adapt to the customer — not the other way around. Locus designed its robot platform to be effectively drop-in, with standardized WMS integrations. It has an established, repeatable deployment playbook that allows it to be up and running on customer sites in as few as 30 days.

Practical execution of robotics-as-a-service (RaaS) business model.

Locus' innovation on the business end has proven critical for landing customers. Its subscription model with minimal upfront capital makes it easier to secure budget approvals. This has streamlined adoption and rewards customers with the ability to flexibly add capacity during peak periods. The result is a win-win that generates predictable and recurring revenue streams for Locus.
As participants in Locus' Series F financing, our global Next47 team is thrilled to support Rick Faulk, Mike Johnson, Dustin Pederson, and the rest of the extraordinary Locus team in its forward journey. The company is a true robotics standout in how far and quickly it has been able to scale — and we're excited to join in its mission to bring the productivity, efficiency and safety of its revolutionary automation to more customers around the globe. A billion picks is the tip of the iceberg.